About Me: Belinda Karls-Nace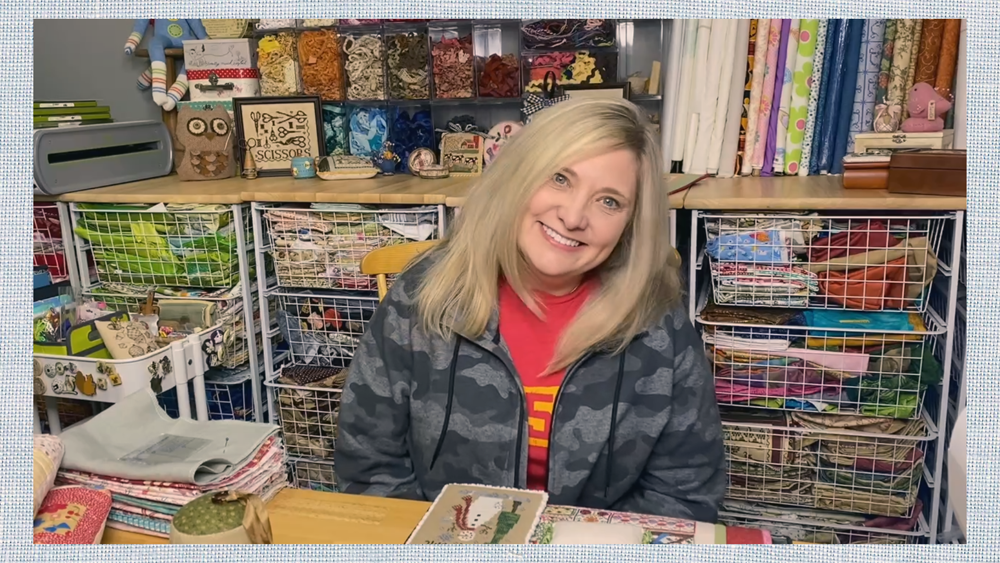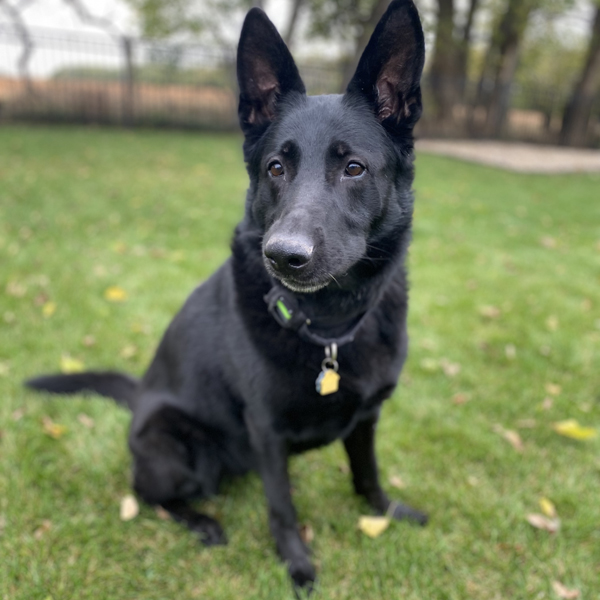 I was born and raised in small town Iowa and currently reside in Spring Hill, Kansas with my husband and two amazing German Shepherds: Schatzi (all black) and Garin (sable).

I have an enormous passion for needlework ~ friends and family rarely see me without a needle, my sketch book, or a project of some sort.

I was exposed to needlework at an early age. I would watch my Grandmother do crewel embroidery, knitting, and crocheting. To my recollection, I picked up my first needle at the young age of six. During my childhood and teen years I was artistic, but stitching was not my focus. I enjoyed painting with watercolors and oil paints, along with drawing and sketching (not my strongest skill). After graduating from high school, I started doing cross-stitch kits; mostly as gifts for family and friends. As time passed, I began trying more stitches and techniques, working with various types of fabrics and threads. I became entranced with all different types/styles of needlework and mediums. I started attending as many classes and retreats as I could fit in my schedule – soaking in as much knowledge of handwork as possible.

Many years ago I visited a local needlework shop that fueled my passions even more. I began stitching weekly with a wonderful, extremely diverse group of people. This network of friends provided me with an outlet for my ideas and support that I never thought I would find.
Then, around the year 2000, I became fascinated by the stitching and finishing of needlework smalls. I found a great sense of personal satisfaction by learning to hand finish my own work into useful items. Local stitchers and friends started admiring my work and asking for advice or directions on their own projects. With the love I have for handwork, I started a hand finishing business for local shops and consumers.
Over the next few years, I continued to take technique classes and do needlework finishing for local customers. I entered my work in numerous needlework competitions and exhibits, earning many blue ribbons and "Best of Show" honors (which inspired my design company name).
By 2003, I was desperately in need of a creative challenge – I wanted to take my love of needlework one step further, so I designed my first eight patterns and began model stitching…by 2004 I was marketing my original needlework designs and specialty needlework shops were stocking my patterns. As my design catalog continued to grow, I started putting together special projects and classes…and by 2009 I had started traveling across the country teaching needlework projects and techniques.
In 2008, I started getting serious about sewing, quilting, and machine embroidery, adding another creative outlet to Blue Ribbon Designs. By 2012 I was selling exclusive handmade pieces, including: needlebooks, pincushions, pillows, project bags, home décor accessories, small quilts, and machine embroidered items. As I look towards the future, in 2022-2023, I have plans to continually add sewing and quilting patterns to my catalog.
Currently, I have a special place in my heart for nature motifs, historic sampler designs, and machine appliquéd quilts. When it comes to needlework, my personal fondness is to combine "over-one" stitching with "over-two" stitching, and needlework smalls/specialty items; however, you will find me working on a variety of projects.
When creating my own designs, I try to compose charts and patterns that can be catered to the stitcher's needs. I want the needleworker to be able to select colors, fabrics, threads, and styles that suit their own taste and décor. I love to combine the ideas of historic samplers with the lifestyles and colors of today.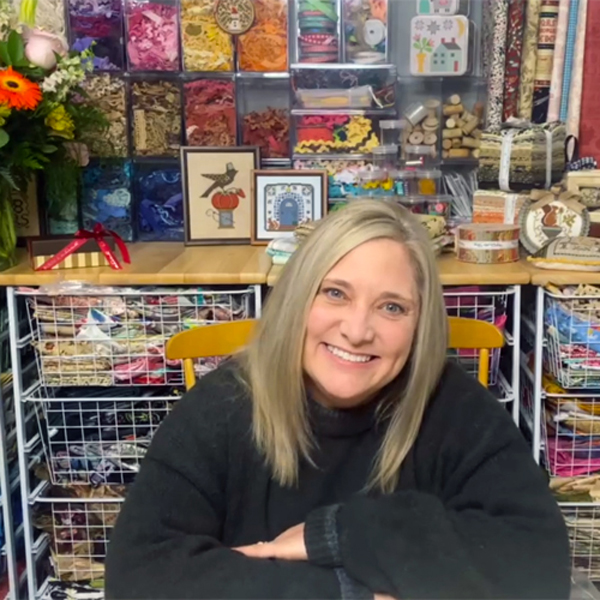 Short Biography for Publication
Belinda Karls-Nace picked up a needle at the young age of six and never looked back. She has excelled in handwork for most of her life and has been a professional in the needlearts industry for over fifteen years. Belinda started Blue Ribbon Designs in early 2004, specializing in original counted thread cross stitch designs, quilting and sewing patterns, specialty hand finishing of needlework smalls, custom sewing/quilting, and teaching handwork techniques across the country. She regularly appears in a variety of publications and her charts and patterns can be found worldwide.
Before starting her own design company, Belinda worked in the mortgage industry as an executive assistant. Currently, she resides in Spring Hill, KS with her husband and two canine companions. Belinda has a passion for anything created with a needle and many afternoons you can find her in her home-based studio, playing with fabrics and threads, sketching, stitching, sewing, quilting, and/or machine embroidering.
You can see Belinda's inspiring work on her website: https://blueribbondesigns.com.
You can follow her creative journey on her blog: https://blueribbondesigns.blogspot.com.
You can shop for Blue Ribbon Designs charts, patterns, and handmade items in her Etsy Shop:
https://blueribbondesigns.etsy.com.